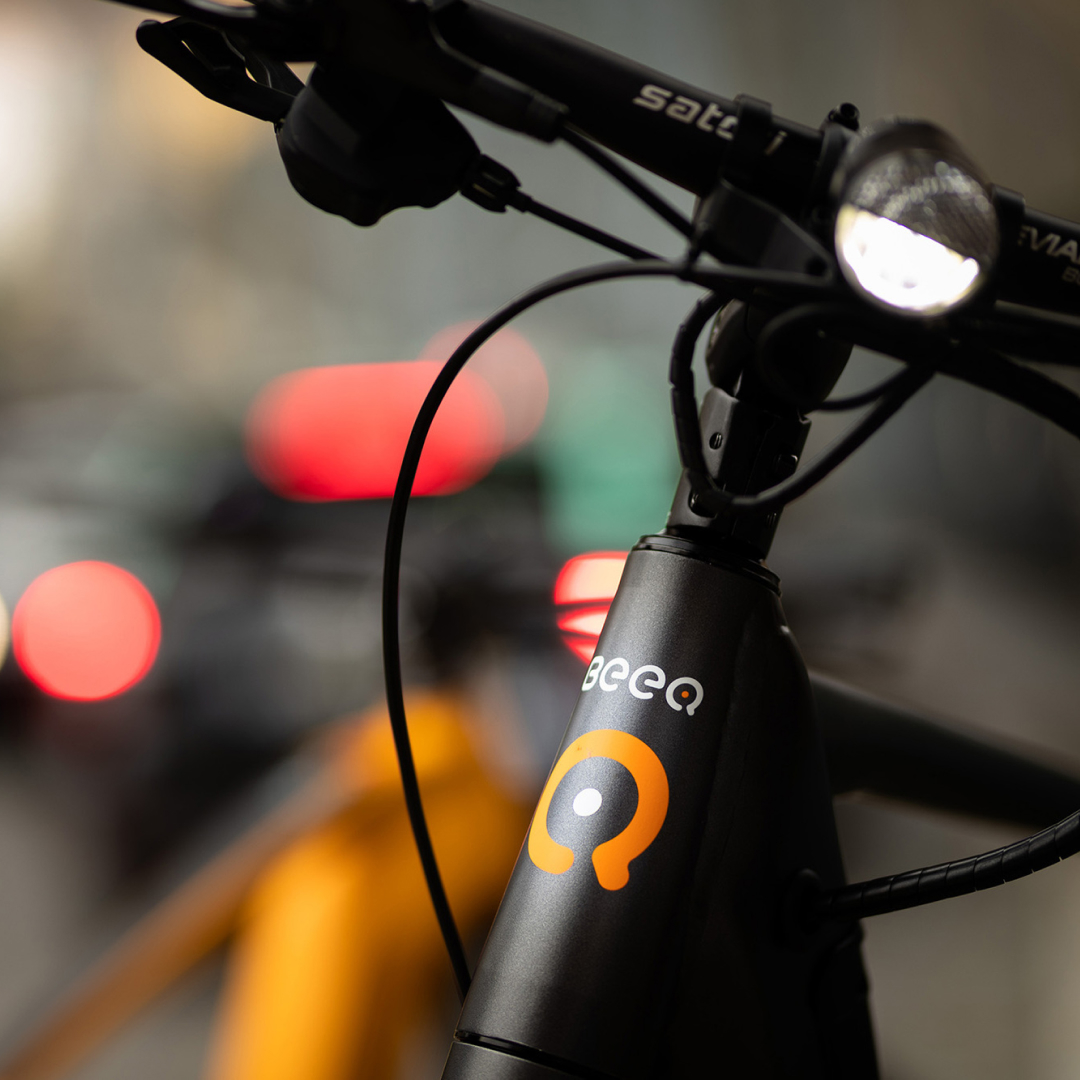 Jan 30 / 2023
5 Reasons to Buy an Electric Bicycle
Sustainable Mobility is here to stay.
Electric Bicycles allow you to ride long distances, without any effort, keeping the same driving satisfaction of a bicycle.
Buying and E-bike is an investment for your future and it is also a responsible attitude to keep the welfare of our planet and future generations.
BEEQ shows you the benefits of buying an Electric Bicycle
Ease of Climbing
For many people, steep hills are a barrier to buying a bicycle and using it as a daily means of transportation.
With electric bicycles, however, this is no longer a problem! They all have pedaling assistance, which makes any route easy and quick to do. Thanks to the motor, which does most of the extra work, they allow you to ride up any hill or climb, calmly and with little effort.
You will arrive at your destination in a good mood and without sweating too much!
Sustainability
Getting an electric bicycle is not only a positive investment for you but also for the environment, being another step to help combat climate changes once ebikes do not emit pollutant gases that increase the greenhouse effect and harm our respiratory health.
Furthermore, by not emitting noise, it is one less means of transportation contributing to noise pollution in cities.
Excellent for Urban Mobility
On top of all the advantages, comes one of today's most important: Moving around the City!
With your BEEQ Bike, rush hour traffic in the cities is no longer a problem. Electric bicycles can circulate on bike paths and other bike lanes.
And if there was any doubt that this is an excellent option for your dayli life, electric bikes ease the most complicated moment in arriving at any destination: Parking!
Health and Well-Being
As cardiovascular exercise, cycling, even in an electric model, helps to lower the risk of various types of diseases.
In addition to improving physical health through exercise, mental health also benefits!
Riding a bicycle releases neurotransmitters crucial to our mood and, consequently, to the balance of our mental health.
Enjoy a different, healthier way of life!
Saving
E-bikes are a very economical transportation, which will allow you to save on your daily journeys, avoiding the high costs of fuel or public transport tickets.
Since we are currently facing challenges with the fuel prices increase, this is an excellent option to reduce the weight that transportation has in your monthly budget.
There are many reasons to buy an Electric Bicycle! In our Online Store you will find several excellent quality models that will meet your needs. Visit us!