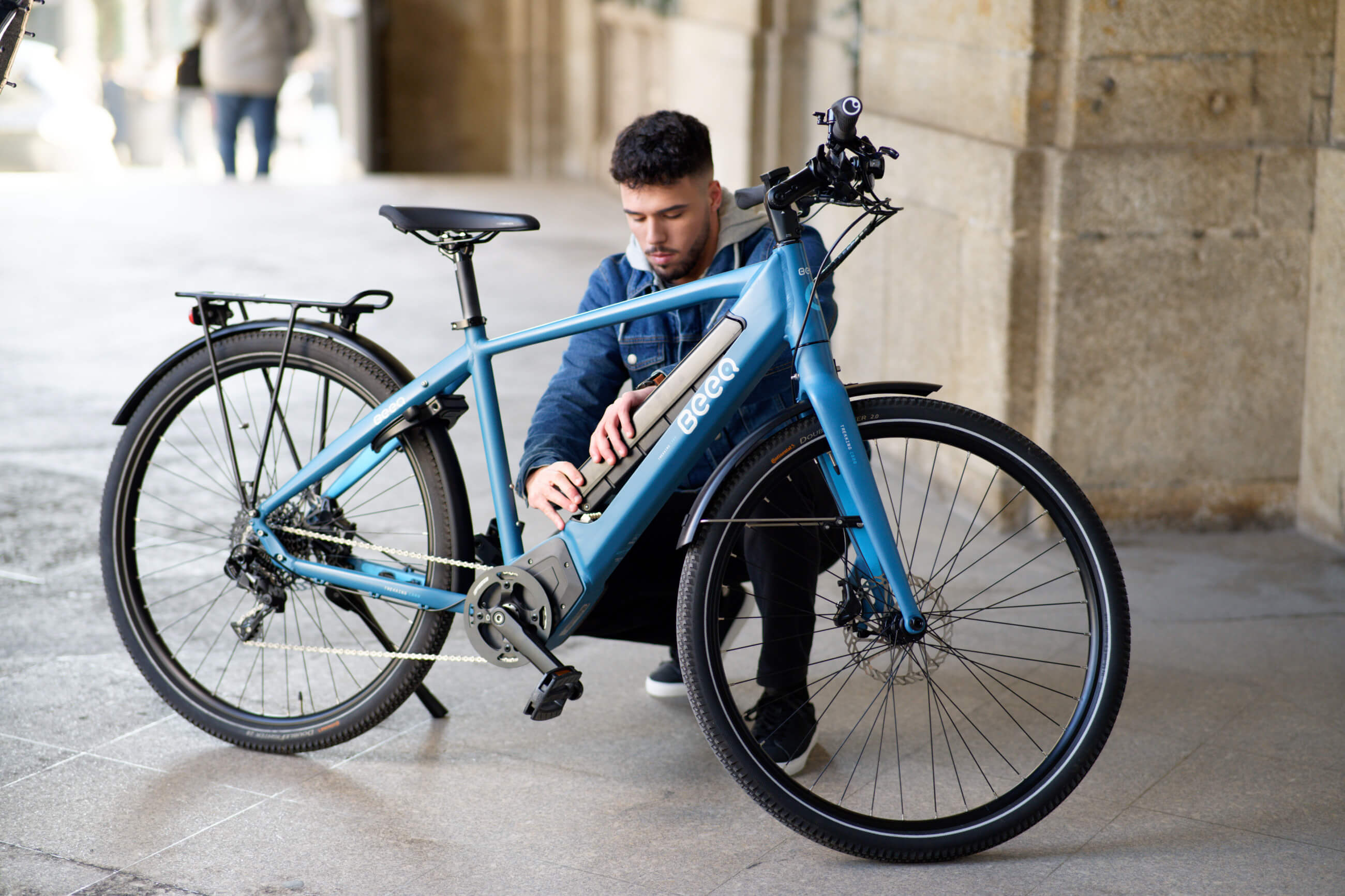 Feb 22 / 2023
Electric Bicycle Maintenance: 5 Important Tips!
An electric bike is an excellent option for sustainable mobility, but it is critical to ensure its proper maintenance in order to guarantee your safety and extend the life of your e-bike.
Since electric bicycles have additional components compared to conventional bikes, such as the motor and the battery, it is important to follow some maintenance recommendations to keep them in good condition.
When you buy an e-bike, you will receive indications about its maintenance according to the number of kilometers traveled.
However, you should make regular quick revisions to aspects such as tires, chains, and brakes, among other components.
BEEQ gives you 5 tips so that you can maintain your e-bike working properly, in a quick and practical way.
Check your tires
One of the main maintenance recommendations for your e-bike is to check the tires regularly.
You should be vigilant and make sure that the tires have the proper pressure so that there is no risk of punctures or other damage. In addition, it is important to check that the rims are aligned and that the wheels are securely attached to the frame of the e-bike.
All this care is important so that the tires do not waste energy when pedaling.
Clean your bike
Another important recommendation is to clean the electric bicycle regularly.
Cleaning should not only be of the dirt accumulated on the frame and components, but also on the motor and battery.
You can use a cloth wrung out with water or a small amount of neutral detergent, and finally, you can lubricate the chains and other moving components with appropriate products to ensure that they work properly and without friction.

Battery Maintenance
Battery maintenance is also essential to ensure that your electric bike works properly, so you should regularly check the battery charge levels.
You should always charge the battery after each use to ensure that you have a backup during the ride!
In case you have long periods without using your e-bike you should leave the battery stored with a charge above 70%. In terms of storage, it is recommended to store the battery at room temperature.
With these precautions, you can guarantee the maximum durability of your battery.
Engine Maintenance
Engine maintenance is also essential and you can and should get certified service whenever necessary.
For a simple check, you can regularly check the engine to make sure that it is running properly and that there is no abnormal noise or vibration.
In addition, it is important to check that the motor is securely fastened to the frame of the e-bike, i.e. that there is no abnormal looseness of any kind.
Check the Brakes
On electric bikes, brake pads wear out more quickly than on conventional bikes.
To be able to see the wear condition, check the rear brake; if you see asymmetrical wear on the brake pads, they should be replaced as soon as possible to ensure your safety when using your e-bike.
These are essential tips to keep your e-bike well-maintained for as long as possible.
Prevention is always better than cure. Visit the BEEQ Online Store!