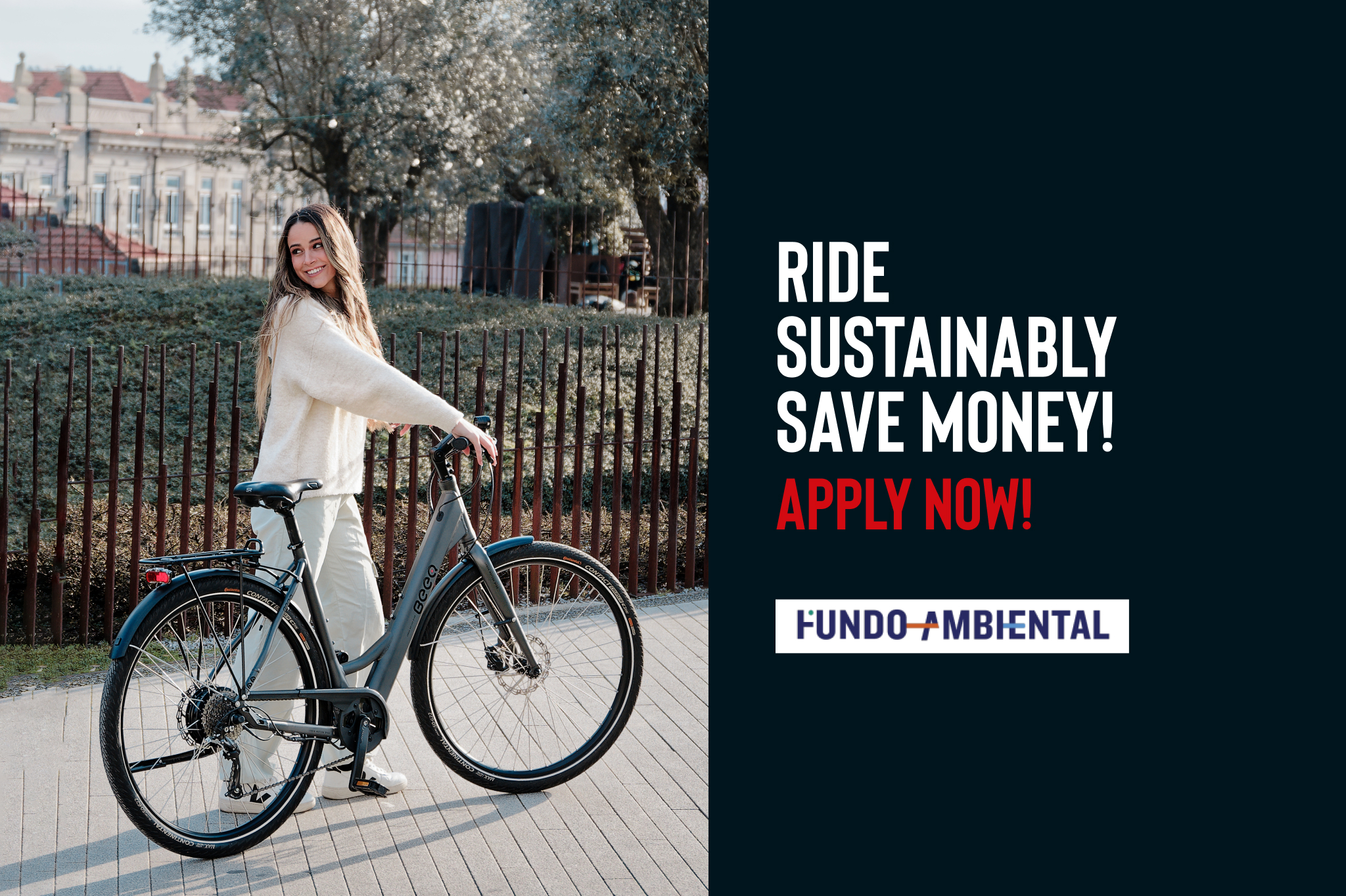 Jun 14 / 2023
Environmental Fund: Get Your BEEQ Electric Bicycle
Electric bicycles are becoming increasingly popular as a sustainable and efficient transportation alternative!
Having an e-bike offers numerous advantages: on one hand, it is more cost-effective as you save on fuel, and on the other hand, you contribute to the reduction of pollutant emissions, improvement of health, and preservation of the environment.
Now, with the support of the Environmental Fund, you can easily purchase an e-bike!
The Environmental Fund has launched the Incentive for the Introduction of Zero-Emission Vehicles, with the aim of promoting the use of alternative and environmentally friendly traction energies. This program provides financial support for the purchase of e-bikes, making them even more accessible to consumers.
Until November 30, 2023, you can apply for support to purchase an electric bicycle. The amount of the incentive is up to 50% of the public selling price (PVP), including VAT, with a maximum limit of 500 euros. This support makes acquiring an e-bike even more advantageous.
To be eligible for the incentive, you need to meet certain requirements:
For individuals, the support is limited to one incentive per applicant, while for legal entities, the support is a maximum of 4 incentives per applicant.
In addition, the e-bikes must have been purchased from January 1, 2023.
During the application process, you will need to provide some documents, such as: Personal identification, Proof of tax and contributory regularization, IBAN, Purchase invoice and receipt in the applicant's name, and Seller's declaration.
To obtain more information about the incentive program and submit your application, visit the Environmental Fund's website.
Join the BEEQ family and start pedaling towards a greener and healthier future.
Visit our models in the Online Store.