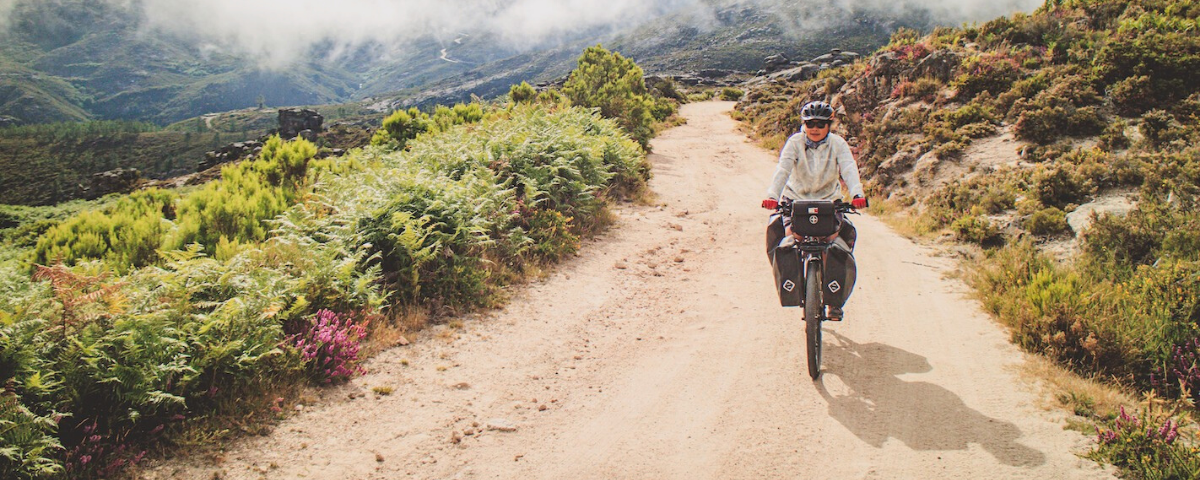 May 23 / 2022
Top tips for long-distance ebike rides
For anyone who deems themselves a cyclist, there is nothing like long-distance bike rides to bring a sense of fulfilment and unparalleled freedom. Now if you're new to this kind of adventure, or never even attempted to go for a bike ride longer than two hours, rest assured: there's no need to feel intimidated. Successful, long-distance cycling usually comes down to proper strategy and good planning. Not just fitness.
Our partners from World Sketching Tours know all about what it takes to make it through long-distance bike rides. Just last summer, they rode across Portugal in our C500 Trekking model. And from what we've heard they had the greatest time, with just the right amount of planning, time management, and preparation before their journey.
Of course, long-distance ebike rides do require a certain level of endurance, and it's best to work on gradually building the distance and difficulty of your rides. Many experienced long-distance cyclists recommend that if your weekend ride is two hours, over more or less eight weeks, add about a half hour to each ride in training.
Now when the time comes and you are ready to start your adventure, consider the following tips:
Ride Smart
If you want to ride longer, you can't go all out right from the start. That includes pedalling in an efficient gear—one that isn't too hard and won't 'burn' your legs. By maintaining a relatively high cadence, you give your aerobic and muscular systems a break. Long-distance bike rides are all about efficiency. On an ebike this is also key to maintain your battery capacity and efficacy.
Nutrition and hydration are key
When you're out on long-distance bike rides, eating and drinking regularly are fundamental for sustaining your effort. Eat a bite or two of food every 15 minutes— this consistency over the day is crucial. Remember to plan stops to refill bottles and have a snack. On a long distance trip a road side restaurant is your best friend. Grab a snack, talk to the locals, this will elevate your experience!
Apply the Rule of Thirds
For beginners, long-distance bike rides may seem overwhelming. So, our advice is for you to divide the days ride into three more or less equal distances and have a plan for each of those segments. The first segment should feel easy, just spinning along. During the second, you should start to feel your muscles working. If you have any jam left, show it in the last third. Find motivation in companions, in your surroundings and in the journey itself. This is still true with an ebike, to make sure you still have some juicy in your battery too.
Watch the wind
On adventures such as this, the wind can either be your friend or your foe. If traveling with a group, look out for each other and communicate often.
Plan for unforeseen circumstances
In long-distance bike rides the number of things that can go wrong are, admittedly greater. It's likely your ride will be like the proverbial walk in the park, but one should be prepared nonetheless. At a minimum, carry gear to fix at least two flats, a multitool, your cell phone, your ID, and cash. Also, if you find a fellow rider in need consider stopping and helping. What goes around, comes around. Also, don't forget your ebike charger!
Speaking of that…
Make sure your ebike is charged whenever possible
Going on long-distance bike rides on an ebike it is important to charge the battery of your BEEQ whenever possible to help the journey go smoother.
As we said in the beginning, to take on such an adventure can be extremely fulfilling. In fact, for true bike lovers there is nothing quite like the feeling of make a journey such as this, despite the physical effort you may endure. At the end it will all be worth it.
BEEQing is about creating your own path. Be the architect of your own opportunities. Allow yourself to explore the world the way it makes you happier, making life a truly unique experience.
Take the first step towards long-distance bike rides. Contact us!
Need inspiration for your next adventure? Check out the Great Guadiana Route guide put together by our friends World Sketching Tours.