ABUS 4650X NR
SKU: 3010002232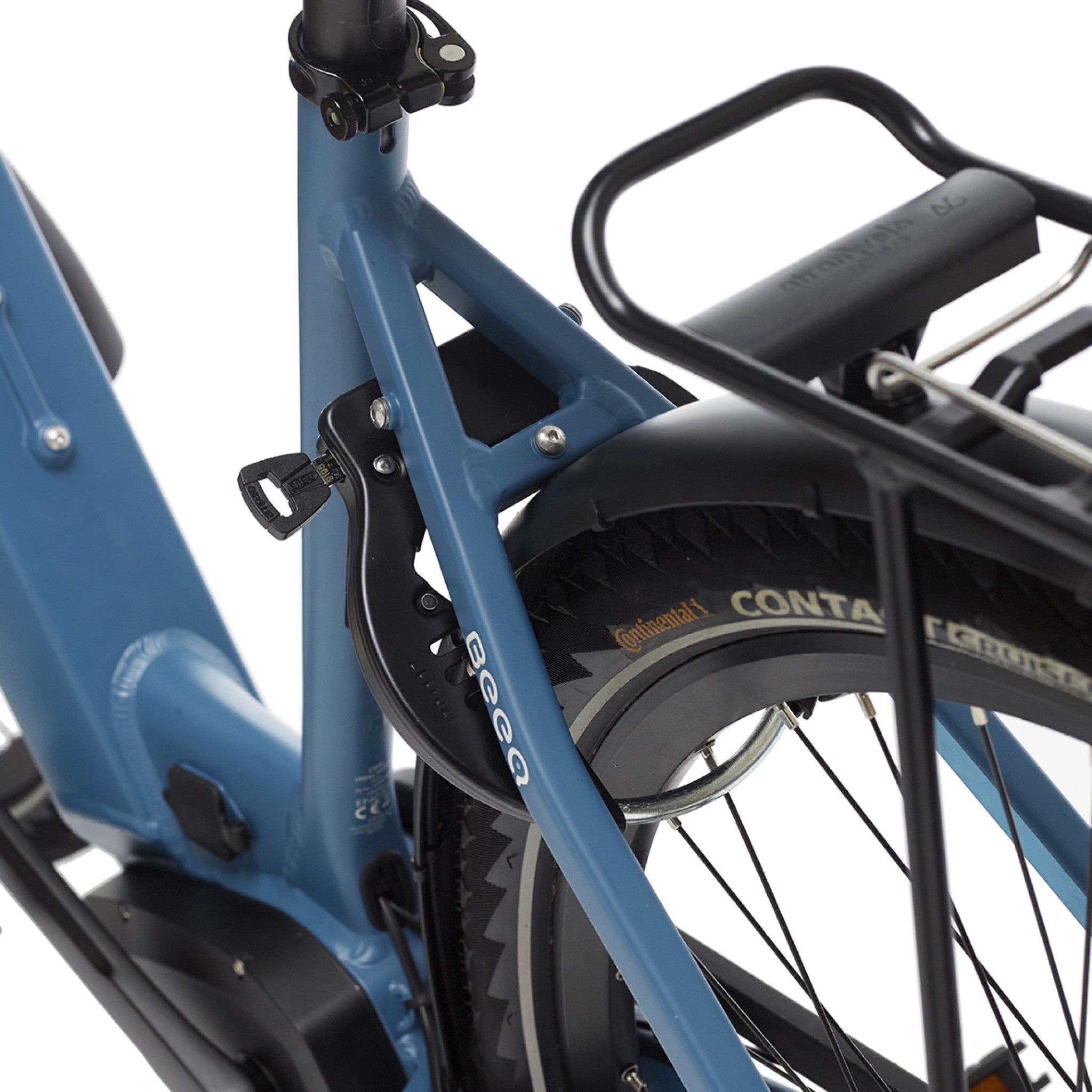 Framelock compatible with E800 and C800 BEEQ models
The practical Abus 4650XL NR frame lock with security level 9 of 15 is an easy and quick to use protection against unauthorized use of the bike.
The frame lock 4650 from ABUS with extremely large wheel passage and reliable protection in one easy step.
ABUS Level System
Bicycle locks can have very different requirements. The two main aspects are the bike and the location where you want to lock it. But also the weight of the lock plays a role – a lock on the road must not be too heavy, unlike a lock for home. The ABUS Level System is a transparent system that reflects the security level of the lock. The scale – shown as a speedometer – reaches up to level 15 for bicycle locks, making it easier to find the right lock for you and your bike!
Product features:
Security level: 9
Material: hardened steel
Height: 123mm
Width: 93mm
Lock type: key
Thickness: 8,5mm
Color: Black
Weight: 750g (manufacturer information)
Included:
1 Abus 4650X NR Frame lock
2 Abus Keys