ABUS U-Lock 470
SKU: 3010001211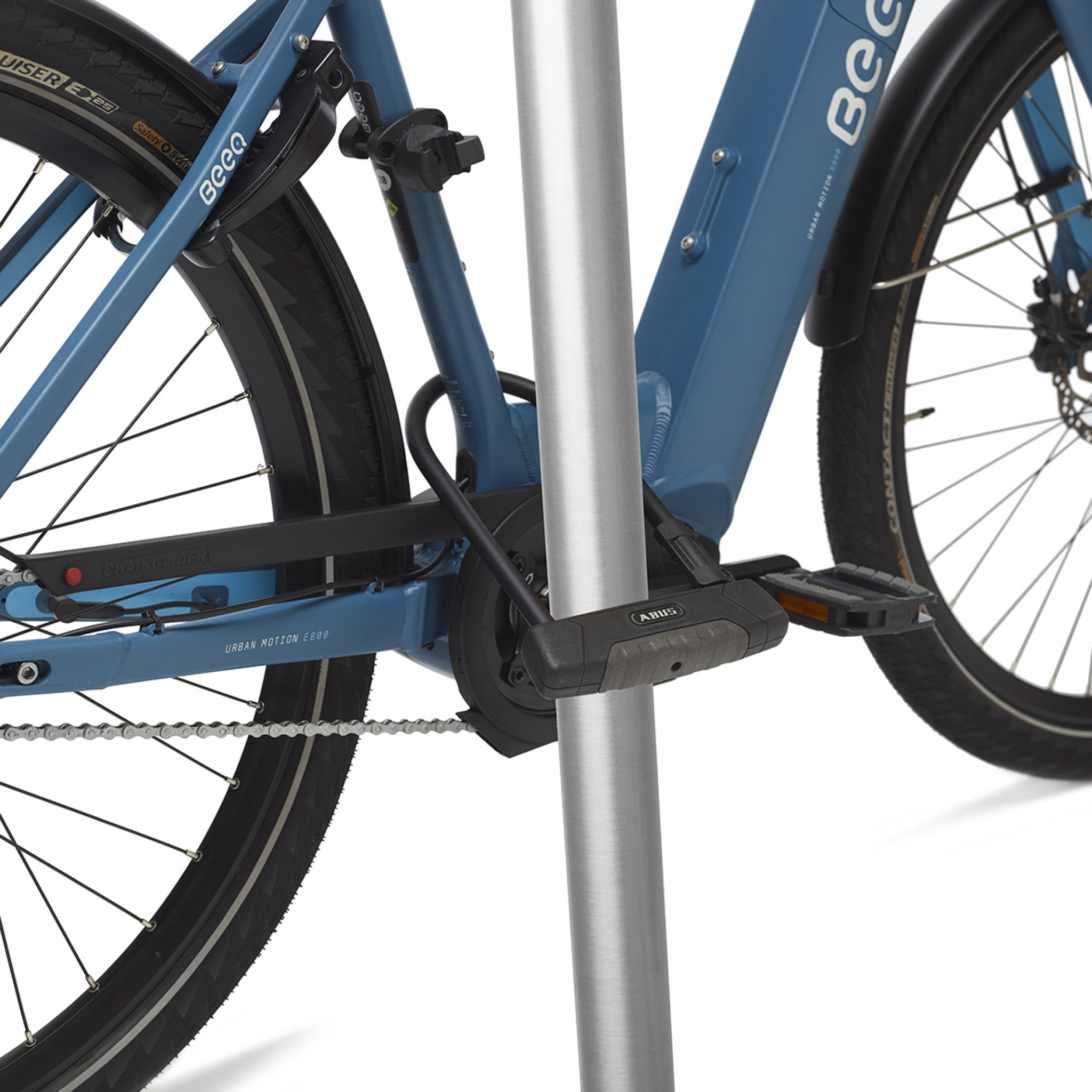 ABUS U-Lock GRANIT™ Plus 470 compatible with all BEEQ models.
The U-lock is a timeless and trusted choice for securing bikes due to its solid materials and lack of external moving parts, providing excellent resistance against theft.
The ABUS Power Cell technology, this lock offers unparalleled protection against attempts to remove it forcefully. Crafted from specially hardened steel, the shackle, body, and load-bearing parts of the locking mechanism ensure exceptional durability. The lock also features a picking-resistant Plus disc cylinder, further enhancing its resistance to unauthorized access. With its robust construction and advanced features, the U-lock stands as a formidable deterrent, providing cyclists with peace of mind and reliable bike security.
Technology:
Hardened 15/32" parabolic shackle
ABUS Power Cell technology provides outstanding protection against attempts to remove the lock by hitting or pulling
The shackle, the body and the load-bearing parts of the locking mechanism are manufactured from specially hardened steel
Automatic cover to protect the keyhole from contamination and corrosion
Techinical Information:
Dimensions: 230 x 109 x 12 mm (HxWxT)
Weight: 1.1189 g
Security level: 12 - high
Included:
1 ABUS U-Lock GRANIT™ Plus 470
1 U-lock key