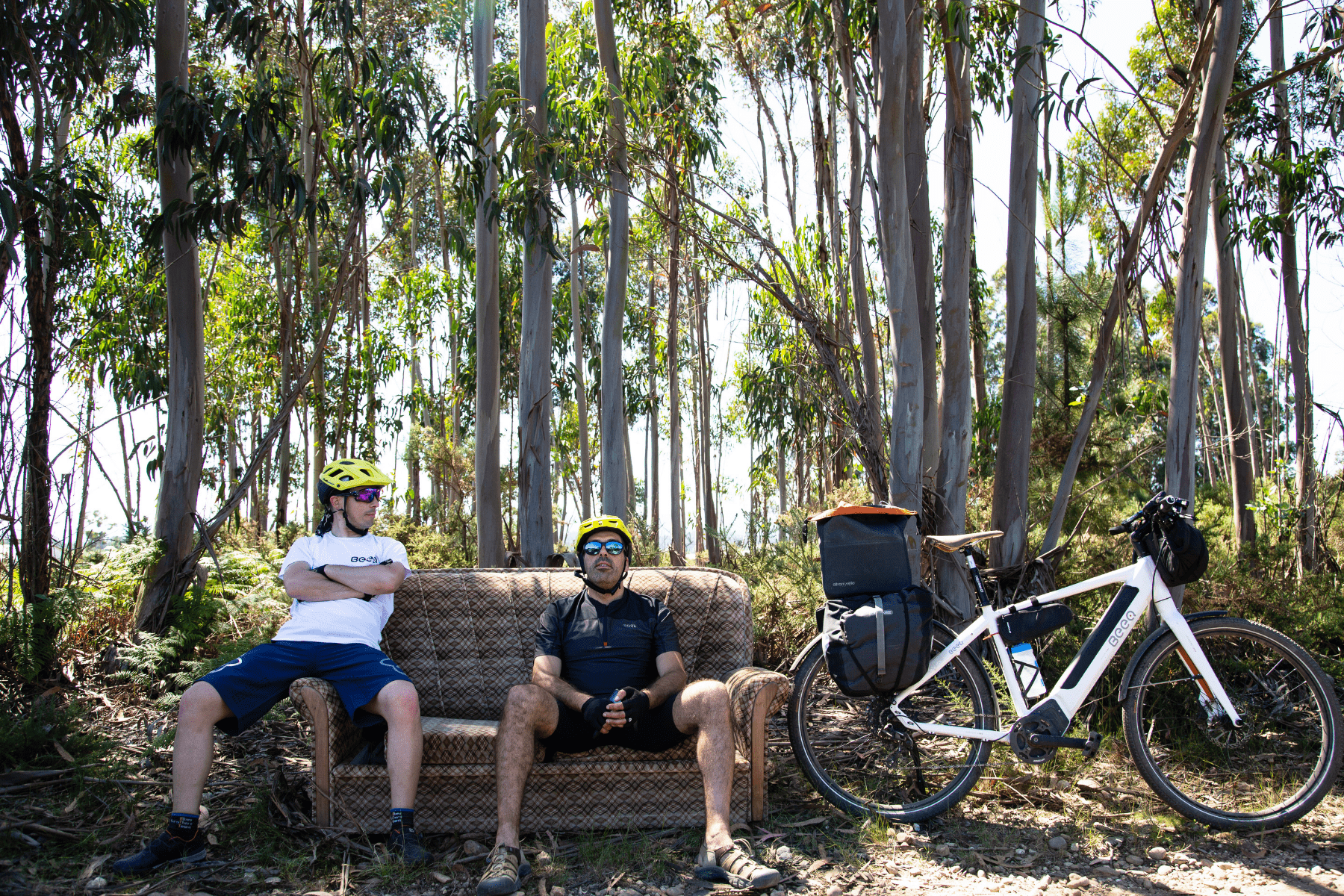 Jul 16 / 2021
Fieldnotes from a weekend trip
What makes a trip memorable?
Good company, nice scenary, good food.
What about a good bike ride?
As we let the dust settle from the intense year of hard we had, we tried to find a way to escape the city (and our computer screens) and enjoy an off the grid weekend of riding bikes.
As it goes, we booked the time in our schedules and took the camping gear out of the closet.
We decided on the nice and simple Santiago Way as it's not super hard to plan. The route is marked, simple to follow and places to eat and sleep are readilly available. And more importantly power supplies are easy to find!
A fail proof route - fail proof bikes
Knowing the route we understood that most of the time we would be riding off road and long hours. We had to adjust our bike choice and consider where to charge.
The tools of the trade:
For all bikes we took an extra battery as we where planning 100km days. However we did not need to use them as we where able to be very economical with our riding.
The take away from the trip:
The best de-stresser is connecting with the outdoors.
After so much time enclosed, being able to do this trip was invigorating.
Feeling the breaze once more, getting the skin burned by the sun.
Being able to stop at the roadside and share a cold beer with your friends.
Stop at a random water hole and take a dip.
Those are the things that spark joy and clear the mind.
And doing all that without destroying our bodies.
This is the exact purpose of the ebike - taking you somewhere you wouldn't normally go and on that path, enjoying life a little bit more.
Until the next one,
cheers.
#ridesmart