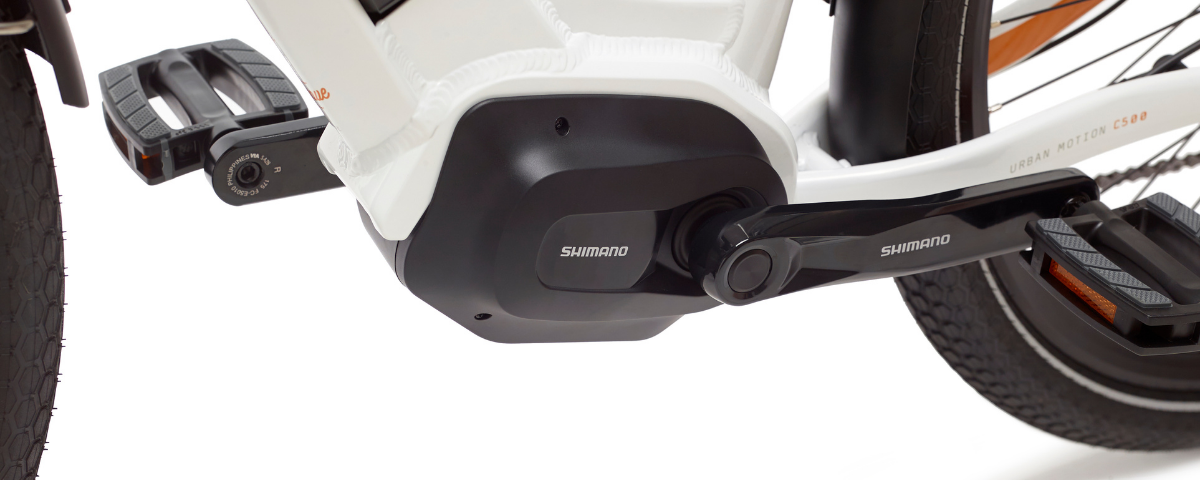 Apr 13 / 2022
What's the deal with eBike Motors?
On the road to an increasingly electric future, interest in ebikes is growing. But what exactly are ebikes and how do they work? What types of ebike motors are there? If you are coming new to the world of electrical bikes it can be a lot to navigate.
So, to help you out, let's start with the basics: an ebike is, at its core, a bike just like any other, with only a few electrical components attached. More specifically and at first glance, they have a motor, a battery and a controller.
When it comes to riding, ebikes are pedalled and driven exactly like a normal bicycle.
The only difference is that the help of the motor increases the strength of those who pedal it, making it easier to move. Essentially giving you some extra juice in the legs.
Some quick facts to note:
An electric bicycle

does not have an accelerator

, as we see on motorcycles – you always

have to push the pedals to keep it moving, again, just like a normal bike;
The

motor enhances

you own strength

,

but it doesn't do all the work. The more strength we put on the pedals the more it gives back.
They make obstacles, such as

steep climbs, more manageable my giving you a little push

;
The battery powers the engine and

the combination of both, and

how you manage your riding is what will allow you to do less or more kms with a battery charge

– that's why autonomy is such a variable topic!
The controller is the "brain" of the

ebike, without it every other part of the system is useless. It also controls the levels of help the engine delivers, lights etc.
With these 3 electrical components all interconnected, added to an already complex offer of components and accessories it can be confusing for anyone who is still considering buying their first ebike.
But worry not, that's why we're here!
Full disclosure: the motor is still the most important part of your ebike. This being said, of all the types of ebike motors out there, which one best suits you? Let's dive in:
Mid-drive motors are mounted directly to the bottom bracket of the bike. To put it in simpler terms, right where the pedals arms (cranks) attach to the frame. These are the higher-end types of motors. The most sophisticated, with more advanced technology (such as sensors) and provide greater weight distribution – giving you more control over the bike.
They can vary in their performance level namely in the torque that they can output – we measure that in Nm (Newton Meters) - which affects the level of assistance you feel while pushing on the pedals. The higher the torque, the more "help" the motor offers.
You can find this motor type in these BEEQ Models: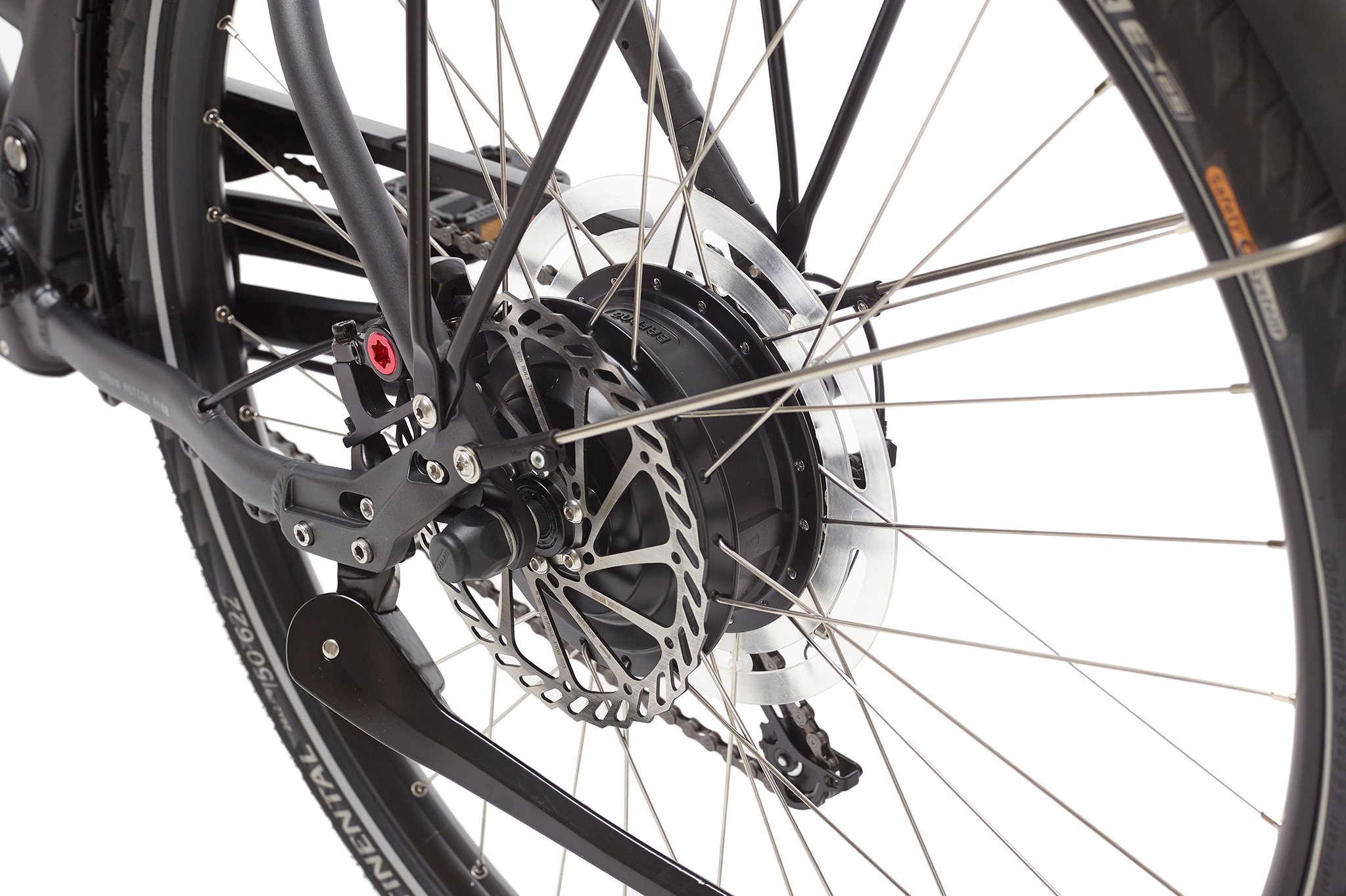 Rear hub motors are one of the most common styles of motor found in ebikes. These motors are housed in the hub of the rear wheel of your ebike. They give you a push feeling and, unlike their front hub relatives, they come in a wide range of power options. The quality/cost balance is more than adequate, they are more discrete and the weight distribution is rather fair. There are a lot of options out there, some more reliable than others. It's important to choose the right provider in this case.
They are also the current prime choice for lighter models, like road bikes and urban light models.
You can find this motor type in these BEEQ Models: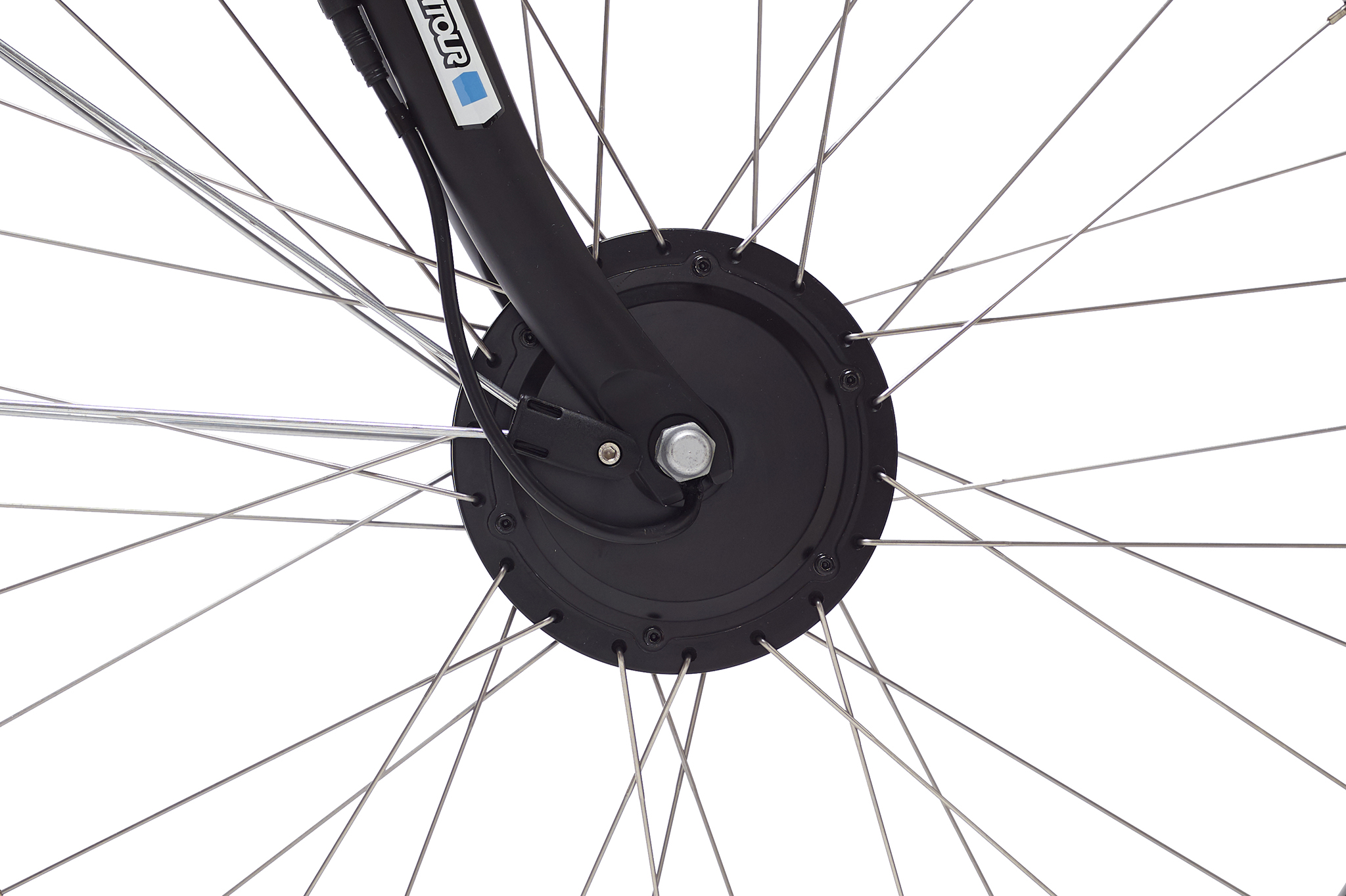 Front hub motors are mounted in the hub of the front wheel. These motors pull you along and effectively create a front-wheel-drive system for your ebike. Nonetheless, this kind of ebike motors viability is relative, the weight distribution is less efficient but they are considerably less expensive. A slight disadvantage for these types of motors is that its position on the front wheel may affect steering and handling of the bike, you'll need to be a more attentive rider.
These are essentially some of the basics of ebike motors that can help you with your choice.
Regardless of the ebike motor you might consider choosing, the truth is that there are several awesome advantages to riding an ebike:
They'll let you travel further and faster;

By allowing you to ride longer, they help you stay in shape – yeah it's true!;

They help you save money in so many different ways;

They are better for the environment that most transport modes;
They are fun and connect you to the world around you – it's a win win win;
Our BEEQ bikes come in all shapes and sizes, with different specs so that they may fit your needs and desires.
With a BEEQ in your hands, you will open new paths to adventure and unforgettable moments. Let's schedule that test drive! Contact us!